Sonskrif Hoodies & T-shirts
Customised and Up-cycled Hoodies & T-shirts.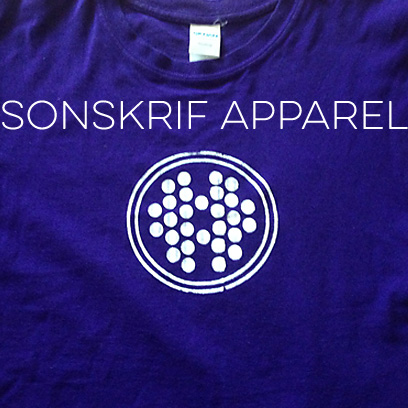 Branded Sonskrif apparel for a good cause. Sourced locally, low cost, high quality - new or nearly new items, hand picked from charity shops and lovingly screen printed to order. Pay just the basic cost plus shipping with all proceeds donated to the charities at source. Manifest item by placing your order with us, stating your required size. Colour depends on what the universe has on offer at the time of supply. T-Shirts pay no more than £5, Hoodies no more than £12 plus P&P.